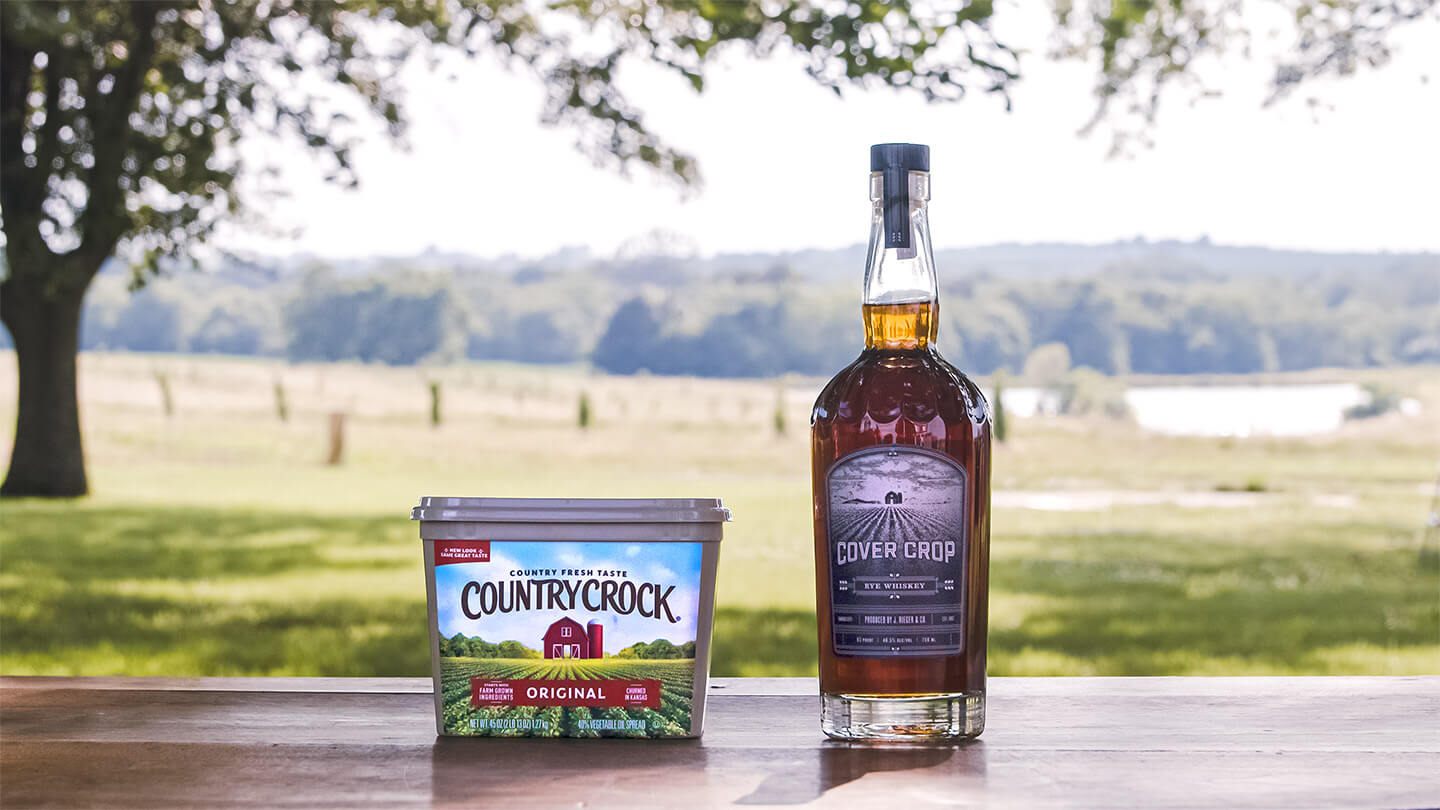 Cover Crop:
A Rye Whiskey Blend
Let's Toast to Building Towards a
More Sustainable Future Together
You're probably wondering – what the heck are Country Crock and whiskey doing in the same sentence? And what the heck is a Cover Crop?
Well, it all starts with The Cover Crops Project.
See here at Country Crock, we call Kansas home. And our spread is made with crops grown by farmers in the Kansas area. So we created The Cover Crops Project to provide Kansas-area farmers with financial resources and training to plant cover crops, which help protect and replenish nutrients and keep soil healthy.
Why should you care? Because healthy soil is critical to our food supply – it ensures you and your family can enjoy the foods you love. Cover crops also help reduce greenhouse gas emissions by returning carbon to the soil as a nutrient. In the long term, cover crops can even improve farmers' yields and increase farm resilience—ensuring harvests for years to come.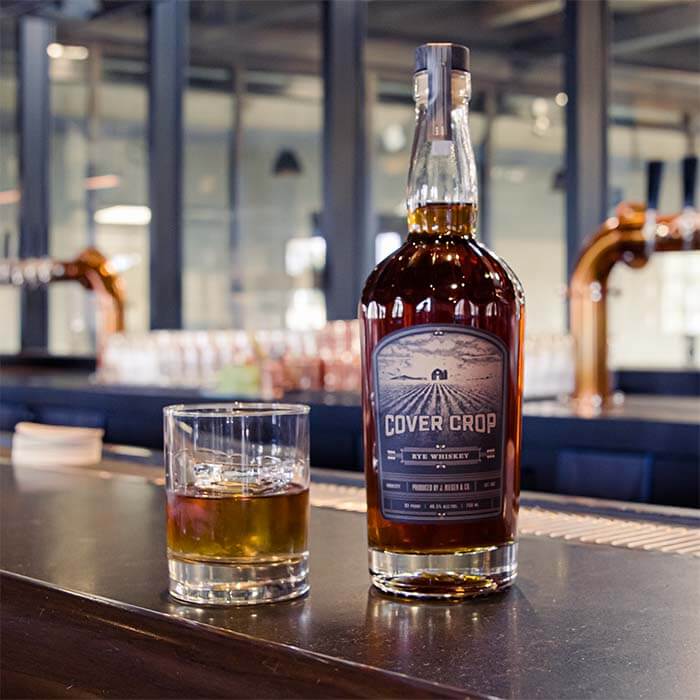 Now, why whiskey?
Rotating in cover crops replenishes nutrients in the soil, and one of the most common cover crops is cereal rye. So we asked our neighbor in Kansas City - J. Rieger & Co. - to make a limited, one-time edition one-of-a-kind rye whiskey to bring awareness to cover crops, blended with a touch of whiskey distilled with cover crop cereal rye.
Small batch. Only 500 bottles. And oh so buttery smooth.
The limited edition Cover Crop Whiskey is no longer available for purchase. We welcome you to continue enjoying the Country Crock spread you love and join with us in building toward a more sustainable future together.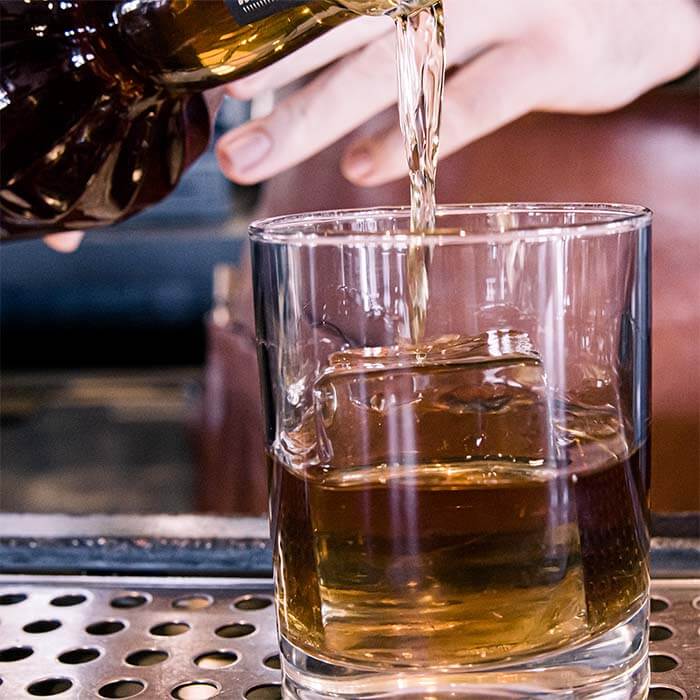 Spread More with Country Crock
Subscribe to get delicious recipes, coupons, and new product announcements in your inbox.
Sign Up